About Company
We are ideally placed to offer
you the best quality and best price with timely delivery in textile industry. Success in today's textiles industry is a combination of Excellent Quality, Unbeatable Service, Exceptional Value
So, please inform us about your current requirements with complete specifications to enable us to quote you our best competitive prices.
We offer our following services: We are ideally placed to offer you the best quality and best price with timely delivery from our significant pool of reliable fabric manufacturers
Sourcing of Factories:
We have strong network of Professional,
Certified &; Reliable manufacturing units covering the fields of Knitted & Woven apparel (Blank / Decorated with Embroidery, Print, PFGD and Washings) for Men, Women & Children styles.
We have strong network of Home Textiles
/Sportswear products /Quilted & filled items & Spinning mills.
We have strong network of
weaving,knittingand processing mills for Grey, Dyed & Printed fabrics.
Our Reports
• Primary Inspection Report Summary
• Grey Fabric Inspection Report
• Finished Fabric Inspection Report
• Export Cartoon Label Barcodes Control Report
• Inner Production Barcodes and Stickers Report
• Packing Fault Report
• Stitching Fault Report
• Production Measurements Control Chart
• Deviation Chart and Sample Size

About Us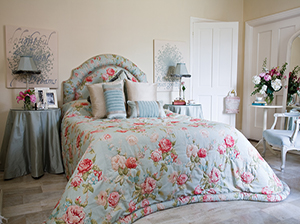 The "Chief Executive" of the Company Mr. JawadChaudhry has vast Textile Experience of past 23 years on his back in dealing all categories of textile.He spends almost 20+ years in leading textile companies in Pakistan.
We are one step sourcing, production & inspection solution for worldwide customers to procure their requirements from the exclusive range of Bed linen, Knitted & Woven Garments.
Our basic aim to provide all the solutions to his customer like Sourcing/Buying/Quality in all areas of textile sector with best of his experience knowledge.
Our team
DELIVERIES/ LEAD TIME
Our normal lead time for garments are for 90 days and for fabrics and home textiles 60 days but in special case on buyers demands. we can perform extraordinary in 30-45 days also just to save our valued buyer from the burden of extra air freight cost.
Product Development and Monitoring
Product development is notoriously difficult to control from overseas. For a textile importing company, delays and failures in this area can result in make or break lost business opportunities and market share.
Abloom Cotton (Pvt) Ltd has the textile business technical knowledge to follow and manage this process for you, with strict attention to detail in every phase.Continual